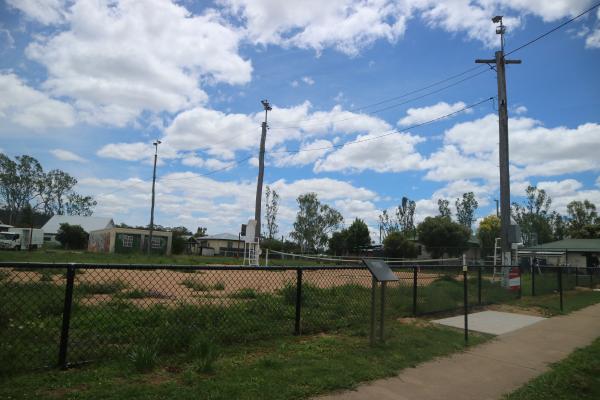 By Dominique Tassell
The tennis court block next to the CWA Hall was a subject of discussion at the recent Connecting with Council Meeting.
Leyburn local Sheryle Wieden stated that "we constantly ask about what is happening with our tennis court block".
She stated that a new low fence has been put up "which shows that no more tennis can be played unless we want balls going out of bounds, possibly hitting a car or a person walking by".
She further stated that since this fence was installed, rain has washed out the dirt from post removal and that needs attention before someone trips or falls.
"This block has now also become an extremely untidy block," she said.
"We also still do not understand Council's reasoning in shutting down the public shower block on the same site.
"Locals would like this to be repaired and put back into use."
Southern Downs Regional Council Mayor, Vic Pennisi, and CEO, Dave Burges, did not have any information in regards to this.
However, Southern Downs Regional Councillor Sheryl Windle did state that he'd sent through a question to Council staff about this previously.
Councillor Windle stated she'd been told it was a planning issue, and they would need planning approval to build a higher fence.
Councillor Windle also said she understood the Council would be working on the shower block, with CEO Dave Burges stating he would look into this.