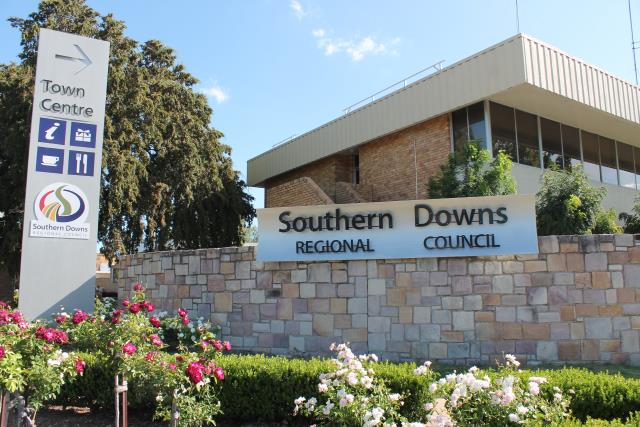 By Dominique Tassell
Southern Downs Regional Council passed the budget for the 2022/23 financial year at Monday's Ordinary Council Meeting, proclaiming it a "no frills" approach.
The budget outlines that $46 million will be spent on capital works in the next 12 months; the vast majority of this will be spent on renewal projects and upgrades.
The waste fees outlined in the budget show that residents will now be able to opt out of the controversial bin expansion scheme. Some dump sites will also see reduced hours.
Other items receiving funding include the Stanthorpe Streetscape, the Brock Park upgrade, and some township upgrades at Dalveen.
The Stanthorpe library and art gallery renovations are also a key project in the budget, as well as the saleyards project in Warwick.
Sports in the region receive their own focus, with money allocated to installating shade sails at the Allora pool, upgrades at the WIRAC fitness centre, a cycleway at Rosehill, a netball clubhouse and toilets at McGregor Park, amenities at Washpool reserve, and aerodrome lighting upgrades.
Cr Stephen Tancred spoke to the budget in the meeting, stating that he wanted to make two key points.
He stated that while the price of water has risen substantially, they are covering the rise in a connection fee.
"This is to openly send a price signal to reward water conservation and should result in average water users having just a modest cost increase, but water-conscious ratepayers having no rise or a small decrease in their overall water costs."
"Large water users will pay more and it will be more in line with what it is required to allow us to fund system upgrades," he said.
Cr Tancred stated that our water costs are still some of the cheapest in SouthEast Queensland. He however said that this cannot go on forever, referencing the Toowoomba to Warwick pipeline project.
He then spoke about the waste fees outlined in the budget.
"The small increases in waste access fees and the equalisation in bin costs across the region are all part of getting the garbage business in order," he said.
Cr Tancred stated that "we have obligations to the current generation to maximise recycling right now."
"We have financial obligations to our future generations to not leave any environmental or financial time bombs for future ratepayers."
He further stated that the capital works section of the budget shows they are dedicated to their core responsibilities.
Cr Tancred highlighted the focus on livability in the budget, stating projects they should attract visitors and potential new residents to the Southern Downs.
We will break down the budget in more detail next week.