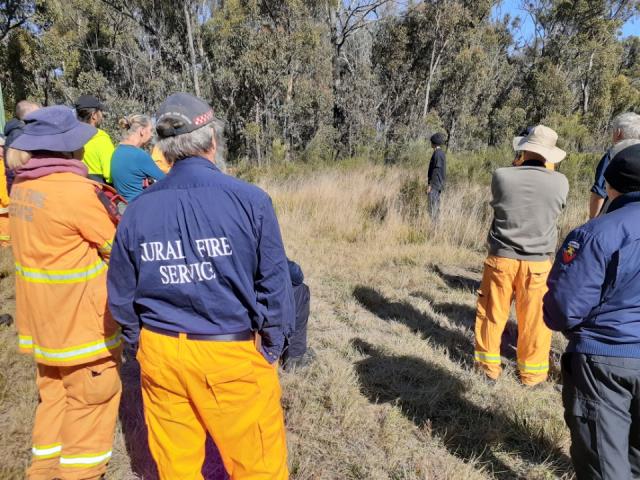 Local Aboriginal and Torres Strait Islander organisations can receive funds to look after Country, available through the State Government.
The 2022 funding round is now open and First Nations groups are invited to apply by Thursday 25 August 2022.
Environment Minister Meaghan Scanlon said Aboriginal and Torres Strait Islander organisations are able to share in up to $500,000 for programs aimed at conserving and restoring land and sea.
"First Nations communities have played a central role in preserving environment, culture and heritage for tens of thousands of years," Minister Scanlon said. "And we want to support them as they continue to Look After Country."
"Communities can use these grants for a variety of activities, including restoring Country through revegetation or cultural burns and reconnecting with culture through on-Country camps that provide knowledge transfer and site restoration.
"Projects funded by these grants also create jobs and provide another avenue for First Nations' people to work on Country, with the previous of funding helping to create close to 80 jobs.
"This is funding that will go directly to First Nations-led projects on-country that look after the environment, create jobs and lay new pathways to gain meaningful skills and training.
Minister Scanlon said previous grant recipients had delivered strong and powerful outcomes for Country and culture.
"For example, the Gummingurru Aboriginal Corporation used a $73,400 grant in 2020 to deliver the 'Gummingurru Cultural Learnscape' project.
"This involved constructing an outdoor meeting area as a place for promoting cultural and environmental awareness, with trainees establishing an Indigenous plant garden and nursery."
"The new facilities had already generated a positive effect in building ties and grassroots awareness and promoting outcomes for Country," Gummingurru Aboriginal Corporation Director Shannon Bauwens said of this project.
Minister Scanlon said the Gateebil Gurrnung Aboriginal Corporation used a 2020 grant of $41,800 to complete an initial management plan to restore and maintain Challawong Rock, a significant Aboriginal rock carving site in the Lockyer Valley.
Through the project, the corporation brought Traditional Owners, archaeologists and local stakeholders together to develop a comprehensive conservation plan to ensure the sustainability of this significant cultural heritage for future generations.
Project Manager Lynda Maybanks said the grant provided the opportunity to develop a plan for this site, for the revival and survival of a significant part of Yugara/Ugarapul culture and local history.
"The project has contributed to the revival of a wider Yugara/Ugarapul cultural landscape in the Lockyer Valley," Ms Maybanks said.
Minister Scanlon said Indigenous Corporations, Aboriginal and Torres Strait Islander Councils, and other non-profit organisations with majority First Nations boards are eligible to apply.
Further details on the Looking After Country grants and information on how to apply are available des.qld.gov.au
Further information is also available by contacting the Grants Officer, Queensland Indigenous Land and Sea Rangers Program at landandsea@des.qld.gov.au or by calling 3330 5553.