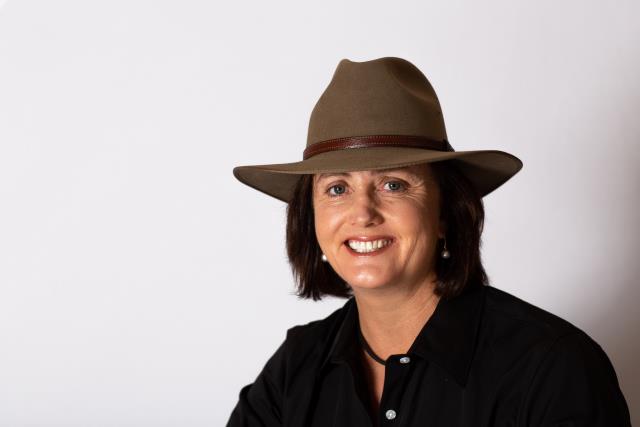 By Dominique Tassell
Community members in need can now access shower facilities at Warwick Indoor Recreation and Aquatic Centre (WIRAC) and the Stanthorpe Fitness Centre.
A motion was moved at the recent Ordinary Council Meeting to provide support for the next six months, after which it will be reassessed.
The agenda item stated that anecdotally Council is hearing there is homelessness on the rise in the region, with agencies unable to confirm the exact numbers affected by homelessness.
"The recent flooding has only exacerbated the issue and has been identified as a pressing human and social recovery concern that requires a multi-agency approach".
Those wishing to access WIRAC's facilities can do so by visiting a local support agency for a "free entry voucher".
This voucher will then be collected by WIRAC staff, and Council is invoiced for a 50 per cent admission fee per voucher.
WIRAC has agreed to donate 50 per cent of the cost incurred by offering shower facilities.
Those wishing to access Stanthorpe Fitness Centre's shower facilities can do so by showing photo ID proving local residency.
A register will be maintained to monitor the number of community members accessing this support and to observe financial effects.
There are multiple definitions of homelessness, but the ABS statistical definition of homelessness is "… when a person does not have suitable accommodation alternatives they are considered homeless if their current living arrangement:
• is in a dwelling that is inadequate;
• has no tenure, or if their initial tenure is short and not extendable; or
• does not allow them to have control of, and access to space for social relations" (ABS 2012).
The Council report outlined that an estimated half a million Queenslanders have experienced homelessness in their lifetime, and in 2016-2017, over 40,000 homeless people were identified in Queensland, which is equal to 1 in 117 Queenslanders.
35 per cent of the state's homeless population had experienced domestic and family violence, while a third of the population are Aboriginal and Torres Strait Islander.
Over 50 per cent of those accessing homelessness services are under the age of 25.
The Council report stated that after analysing the 2016 Census data, 50 people per 10,000 meet the definition of being homeless.
"Based on 35,000 people across the LGA, we can estimate almost 200 people are likely to be homeless within the Southern Downs region."
The report also stated that Council recently attended the Homelessness-Risk Recovery Task Group meeting chaired by the Australian Red Cross.
St Vincent de Paul's Cornerstone Service reported at this meeting that there are 40-60 applications per rental property and only five properties available to rent currently.
They also reported high numbers of people coming in crisis, stating they would previously provide one tent a year however are now providing one tent a week.
Cornerstone also reported hearing that people are not coming in for support that need it such as couch surfers and people in overcrowded living situations.
They stated that often people will come in once and then don't come back as they can't provide housing.
Cr Stephen Tancred stated in the meeting that it is a "great addition" that "shows we care".
He raised concerns about asking for photo ID, stating that not everyone may have that.
He said people could just be in the area for work, transient, or leaving a bad situation elsewhere.
"Who are we going to turn away?"
Cr Ross Bartley voiced concerns about how exactly they would monitor the showers.
"How will we control this?"
He stated that it may be abused, and people could be using Council resources unfairly.
Cr Cynthia McDonald said she endorsed the program, especially amid a housing crisis.
She said that in the past six months, 222 people have contacted Vinnies Cornerstone in regards to housing and shelter in Warwick alone.
There have been around 300 general inquiries, she said.
"It's certainly demonstrating that there is a concern," she said after the meeting.
Cr McDonald said food, clothing, and shelter are definitely a priority for people affected by the housing crisis.
She also raised that during the drought, Council had a similar initiative for farmers where they could shower at Council facilities.
Cr Jo McNally offered to move the motion, stating it's a "great initiative".
Council confirmed in the report that it is following up on discussions with relevant stakeholders regarding the future uses of the "Old Carramar" building located at 20 College Road, Stanthorpe. Although this building is privately owned, the community has raised this enquiry publically through social media.
Council is also looking at potential opportunities with the Queensland Reconstruction Authority to verify the eligibility of the Council's social housing stock for inclusion in the Resilient Homes Fund.
Council stated in the report that State Government input will be required for longer-term solutions.
The motion was moved by Cr McNally and seconded by Cr McDonald.