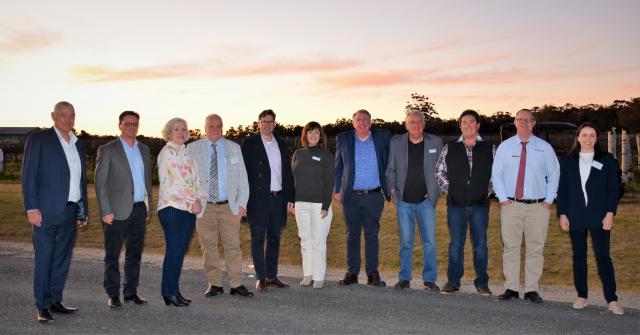 By Dominique Tassell
Local tourism groups met at Heritage Estate Wines in Cottonvale last week, invited by Southern Queensland Country Tourism (SQCT), to learn more about the guests visiting our region.
SQCT hosted approximately 55 people at their recent Tourism Networking Event held at Heritage Wines Estate.
Deb Holland from SQCT stated that they bring tourism businesses together to connect, share intel and learn each month across the region – from the Southern Downs and Granite Belt to the Western Downs, Lockyer Valley to Goondiwindi.
"Last Thursday evening people came from Stanthorpe, Ballandean, Warwick and Northern NSW, with speakers from Warwick, Toowoomba, Brisbane and Melbourne," she said.
Portia Morgan from Roy Morgan Research gave a presentation on the power of data at the event, exploring how understanding the visitors to the region can inform how a tourism operator can focus their business, and enhance their messaging to bring more of the right type of visitor to their product using Roy Morgan's 'Helix Personas'.
SQCT CEO, Peter Homan, has been working closely with Roy Morgan to filter their very extensive data offering to deliver the intel in a way that makes it relevant for tourism businesses, which can then be accessed by Premium Members of SQCT.
Deb said that attendees at the networking event heard how this data will give granular insights on the people who visit the region far beyond where they are from, including their family unit, home and work life, shopping habits and more helping operators to focus their marketing to attract more of the right people.
The research shows that a major portion of visitors to our region hear about the region and local events through community newspapers.
"This data will become more important now for tourism operators in this region as confidence to travel further continues to expand," Deb said.