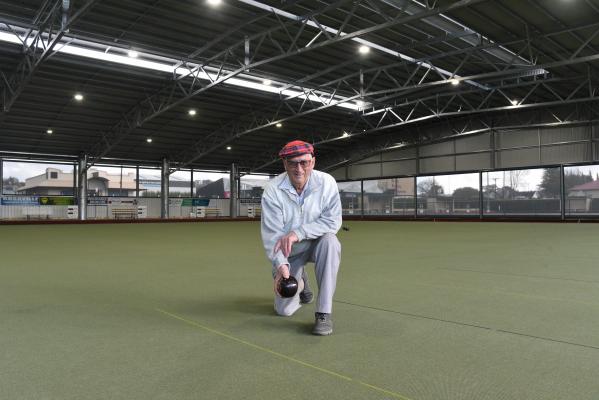 By Casey O'Connor
The Bowling fraternity from the Stanthorpe Bowls Club were singing the praises of the Stanthorpe weather last Wednesday saying, "It is weather like this that makes being a bowler so rewarding, crystal clear warm days with a gentle breeze".
(They were singing a strangely different tune a couple of weeks ago.)
There were two games of three bowl triples played. Luisa Girgenti Bruno Stefanon and Jack Bell narrowly out pointed Helen Jones, Peter Smith and Dot Rankin taking a 13-11 win.
Perhaps it was the weather, but it was a day of close finishes.
In the second game Gordon Gallaway, Mark Wicks and Brian Brown scored a 13-11 win over Ray Rankin, Tom Hodgson and Len Girgenti 13-11.
The much awaited final of the men's B grade singles Championship was played on Friday and again conditions were perfect. In an entertaining match
for those spectators present Gordon Gallaway held the lead for the majority of the game only to see the lead snatched by Len Girgenti who scored a 25-23 win.
A special thank you Congratulations to the marker for this game Jack Bell.
Last Saturday two teams from men's fours pennant competition held a practice session and it was followed by a game of tree bowl triples.
In the fours practice game Gordon Gallaway, Peter Smith, Jack Bell, and Brian Brown matched up against Tom
Hodgson, Bruno Stefanon, Len Girgenti, and Frank Gallo.
The result a 15-all draw.
Robyn Smith, Helen Jones and Wendy Hurnall proved too strong on the day for Luisa Girgenti, Ernie Jones and Mark Wicks.
The final score a very comfortable 24-7.
David Warren and Stephen of Favero Motors are the Stanthorpe Bowls Club featured sponsors this week and they are thanked for their continued support of the Club.