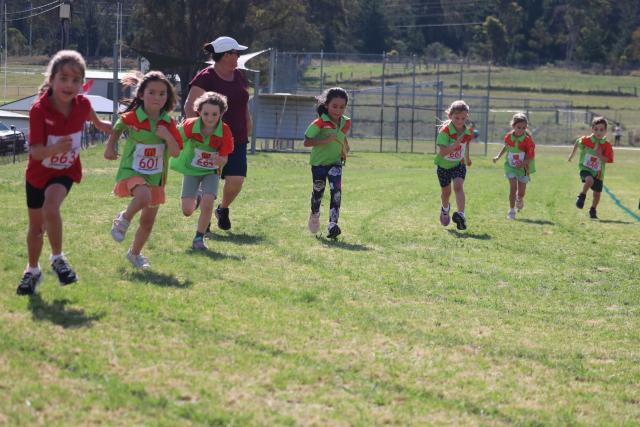 Commonwealth Games champion Matt Denny is set to open the Little Athletics Mini Meet on Saturday 18 November at Hamilton Oval, Warwick.
This is a chance for the young competitors from both the Warwick and Stanthorpe Little As to meet a true champion of track and field from the Southern Downs and Granite Belt.
This is only the second time this Mini Meet event has been held. Organisers from both centres have worked hard to provide this opportunity for young athletes.
Denny's visit is part of the Coles Community Round which will see a group of 13 past, current and emerging Australian track and field stars make special appearances at selected Little Athletics centres around Australia over the next two week.
Nina Kennedy (WA, pole vault) will be joined by current dual Para-Athletics World Champion James Turner (ACT, T36 400m & 100m), reigning Diamond League champion Matthew Denny (Qld, discus) and Australian track and field royalties Sally Pearson OAM and Richard Colman AM in visits to grassroots clubs and centres across Australia to share training and nutrition tips with aspiring athletes.
With five Paralympic and Olympic gold medals and 15 World Championships between them, the Aussie stars are set to be hit among the next generation of track and field athletes.
The appearances are part of Little Athletics Australia's Coles Community Round where kids and families participate in activities such as dress ups, banana relays and shopping basket races.
Coles team members from stores across Australia will also be supporting their local Little Athletics centres with banana donations and visitations.
Coles Little Athletics Australia CEO Myles Forman said nearly 300 centres will take part in Coles Community Round this year.
"Coles Community Round has gone from strength to strength since it was introduced nationally in 2021, with nearly 300 centres already signed up for this year's round," he said.
"The Little Athletics Australia Ambassador program is all about inspiring and guiding young athletes across Australia and Coles Community Round provides a great opportunity for our ambassadors to do just that."
All competitors must wear shoes however the under 6-10 age group are not permitted to wear spikes thought it is acceptable for u13's plus to do so.
Athletes should marshal at the start of the track races for relevant distances and directly to field events.
All competitors will get three throws/jumps.
There will are no finals – heat times will be used to decide places.
Granite Little Athletics is already one third into the summer program.
This past week the Little A's program revisited Long Jump, Distance Running and Javelin. All have been covered at least once earlier in the season and on Saturday the improvement in some of the young athletes was very evident according to organisers.
In the Javelin discipline many of group showed how far they had come in a short time recording throws better than their previous attempts.
Some even throwing double the distance of their throws only weeks earlier.