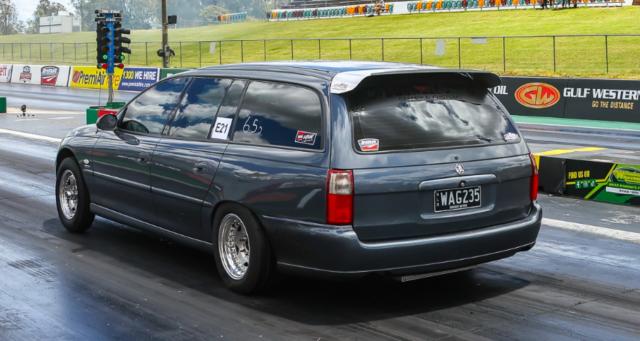 By Casey O'Connor
This weekend people across the Southern Downs can expect to see a variety of street cars in and around Warwick as the Absolute Lifting and Safety Road Trip challenge heads to the Warwick Dragway.
The program includes a variety of events across three days beginning on Friday.
Organiser of the event, Mick Apps from Plainlands said they were pleased with the response.
"The response to the return to the Dragway at Morgan Park has been enormous," he said.
"We have not been here since 2016 when the track was closed for upgrades.
"Back then we had around 70 nominations.
"So far we have 222 nominations."
He said organisers had received nominations from as far north as Cairns and as far south as Victoria with people keen to get on to the Warwick Dragway.
"You are going to see a cross section of street cars from mild to Wild."
In an interesting twist to the comepitition, as well as showing speed on the course all cars and drivers must complete a street course.
As these are all street cars, Mike explained drivers receive details of a secret destination on Friday and Saturday. This normally around 40klms from the track. They must find their way to the designated checkpoint register that they have arrived and return. They will then receive points which will be added to their overall score for the weekend.
The entire weekend is classified as a social drag racing event . Events such as this are designed to encourage newcomers to the sport in a safe environment where they can learn the ropes. Organisers and the more experienced drivers in the sport will be available to spend time with these drivers. The event basically acts as a feeder event to the more serious levels of Drag Racing.
For Apps running three of these events a year is a full-time business for himself and wife Jan.
He explained that he thought Warwick would be booked out.
Apps said that each car, in addition to a driver would bring at least two other support people which equates to around 700 people before you begin to factor in spectators who may travel for the event. "It is good for the local economy,' he said.
At the time of the interview he said there were five nominations from local cars with the bulk of the nominations coming from the South East corner, Sunshine Coast, Mackay region and NSW.
Apps said Warwick was a popular destination for drag racing prior to the track refurbishment and drivers simply can't wait to return.
Racing begins on each day from 10am and entry to the course is free.