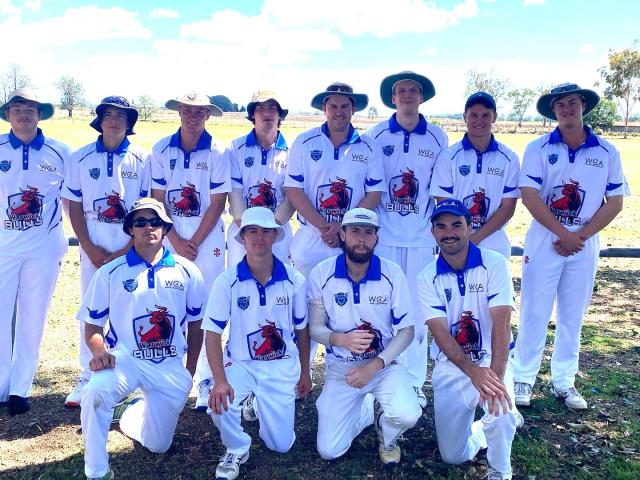 By Casey O'Connor
Warwick had a disastrous start to this year's Davis Shield representative cricket competition losing by 35 runs in a rematch of last season's grand final match against Lockyer on Sunday at Cahill Park Sports Complex.
With the rep cricket match scheduled for Sunday, all three games T20 games in round five of the Warwick Condamine Cup were played on Saturday.
It was a tough day for the young Warwick Davis Shield team who travelled to Forest Hill for the Davis Shield game.
Warwick won the toss and sent Lockyer in. It looked to be a good move with only the Lockyer opener Ethan Simpson (17) reaching double figures.
The bowlers looked to be well in control. Nic Webber got amongst the wickets spearheading the bowling figures with 3/11 from four overs. Percy Kruger (2/13 from 5) Marc Wagner (2/16 from 4) and Sean Bryson 2/11 from 3.1 ripped through batting line up in just over 25 overs. Joe Wagner was sharp in the field taking three catches with Lockyer finishin with 77.
The wicket was not doing the batters any favours in the first innings and the Warwick players were hoping for a more friendly reception when it was their turn to bat.
Unfortunately things if anything got worse. Warwick were bundled out in the 21st over for just 42 runs. Only Percy Kruger made it to double figures top scoring with 10 runs.
On a day when the ball ruled over the bat Hayden Sippel had a field day taking five wickets. His figures 5/15 from a 10 over spell which included five maidens.
Warwick will be looking for a better performance when they play Stanthorpe at the Cf White Oval on December 9