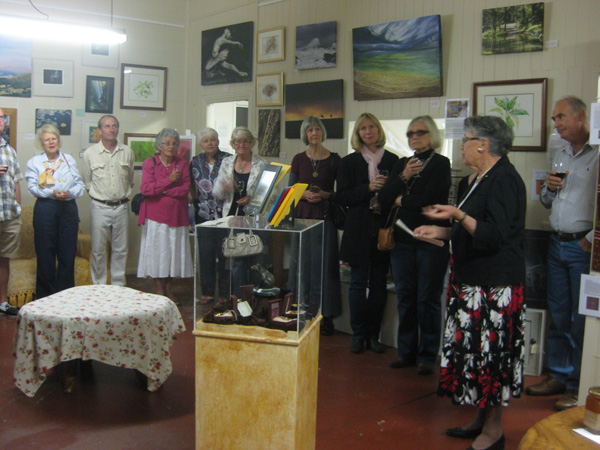 THE Willow Gallery at Killarney hosted a retrospective exhibition of paintings by local artist Jane Durand at the weekend.
The exhibition was opened by Nancy Hancock and attended by a representative group of the local community including members of the Red Cross, Historical Society, CWA, KMAC, Lions Club and Show Society as well as visitors from further afield.
In her opening remarks, Nancy drew attention to the varied interests of the artist and how they were reflected in the paintings which included an autobiographical work executed for a specific subject at the Kyogle Roxy Gallery.
The Willow Gallery is open on weekends and displays works by local artists as well as handling queries from travellers seeking Information.
The exhibition will finish by12 October, when a new exhibition by another contributor will be exhibited.