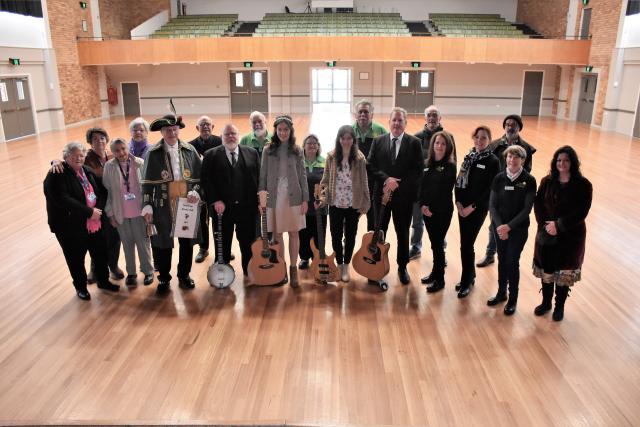 Saturday 27 August will see the Stanthorpe Civic Centre filled with song, dance and mirth as Celtic-Rock ensemble, Murphy's Pigs, drags you headfirst on a journey like no other. This will be the first time the multi-award-winning band will bring its regional community concert to Stanthorpe.
Once described, by a Brisbane journalist, as "the most famous band no-one has ever heard of", Murphy's Pigs were originally formed to perform at the world's largest Celtic festival (Festival Interceltique de Lorient) held in Brittany, France in 2006. The band has since grown into the 16-piece sensational musical entity it is today and continues to entertain audiences all over SE Queensland as well as taking part in some of Australia's largest and most prestigious festivals and cultural events.
SwineSong Stanthorpe is the second of three concerts supported by Arts Queensland and encourages local groups to come on board to raise funds for each group's continued work within their local area.
Rotary Club of Stanthorpe is running the Bar; Rotary Satellite Club of Stanthorpe is running a Barbecue; Zonta Club of Stanthorpe is preparing and selling cheese platters and Broadwater QCWA will be selling homemade cakes, slices, scones, tea & coffee.
The doors of the Stanthorpe Civic Centre will open at 5.30pm and local duo Nine Year Sister will start the show at 6.45pm. A raffle will also be available on the night, with proceeds going to the Granite Belt Music Council – supporters of local performing artists and live music for Stanthorpe.
Tickets for this brilliant night of Celtic fun and entertainment are limited and can be purchased 'online only' at trybooking.com or by visiting murphyspigs.com. For further information, please contact Jackie on 0400 492 365.