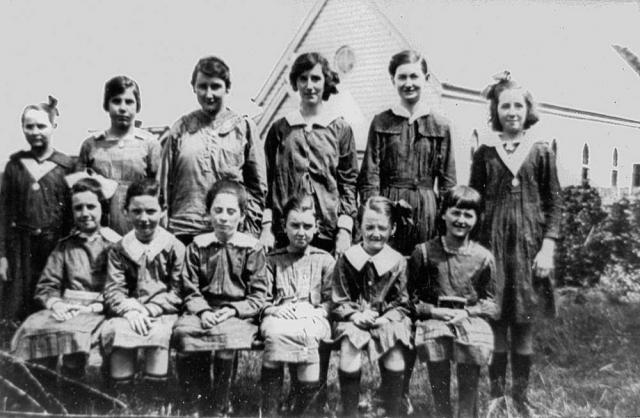 The following are key events that happened in Stanthorpe in 1919, relating to Glen Aplin State School:
In 1919, Glen Aplin State School had a total enrolment of 41 students.
Students included Joseph Thompson, Violet Olive Thompson, Joseph Henry Parker, Phyllis Bailley, and Olive Bailley.
Mr Chas Smith had written several times to the Department expressing that children residing on the western side of the river were disadvantaged by the difficulty of getting to school when the river was up, adding that it was also a potential danger from drowning. The inspector was unmoved and reported that there was a tolerably good and safe low level crossing and a narrow wooden foot-bridge and rail provided for when the water was higher. Citizens of the western area decided to take the problem into their own hands and the Mount Stirling school was opened in 1919.
They had a total enrolment of 18 students.
Miss Gladys Ridgway was head teacher at the Glen Aplin School in 1918. She applied for the position of headteacher of the newly erected Mount Stirling School in 1919 and gained the position.