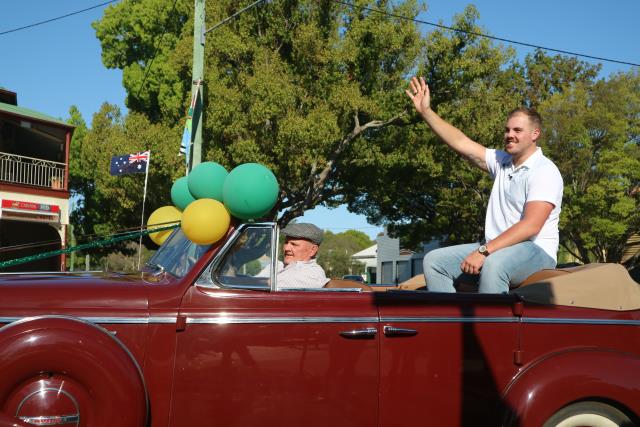 By Dominique Tassell
Allora's Matthew Denny is bringing home a shiny gold medal and a new personal best after giving a magnificent performance at the Commonwealth Games Men's Discus Throw Finals.
Matt gold with a personal best throw of 67.26m.
He started off strong with a huge first throw of 65.26m and hit 67.24m later on, marking a new personal best.
In his final throw, Matt improved on that even further with a throw of 67.26m.
England and Jamaica came in at second and third, with England's Lawrence Okoye throwing a best of 64.99m and Jamaica's Travis Smikle throwing a best of 64.58m.
Matt finished second in the qualifying round earlier this week, with a throw of 64.63m.
The biggest qualifying throw went to Jamaica's Traves Smikle with a throw of 64.90m, and third place went to England's Lawrence Okoye with a throw of 63.79m.
Matt just missed out on medals at the last Commonwealth Games, held at the Gold Coast in 2018, and the Tokyo Olympics last year where he was just 5cm off a medal.
He came in fourth but walked away with a new personal best of 67.02m.
Matt came in sixth at the recent world championships, with a final throw of 66.47m, and at the time said he was pretty disappointed with the performance.
His qualifying throw was 66.98m, just 9cm of his then-personal best.
Matt was seen as the man to beat in the lead up to finals, proving he's a force in the sport.