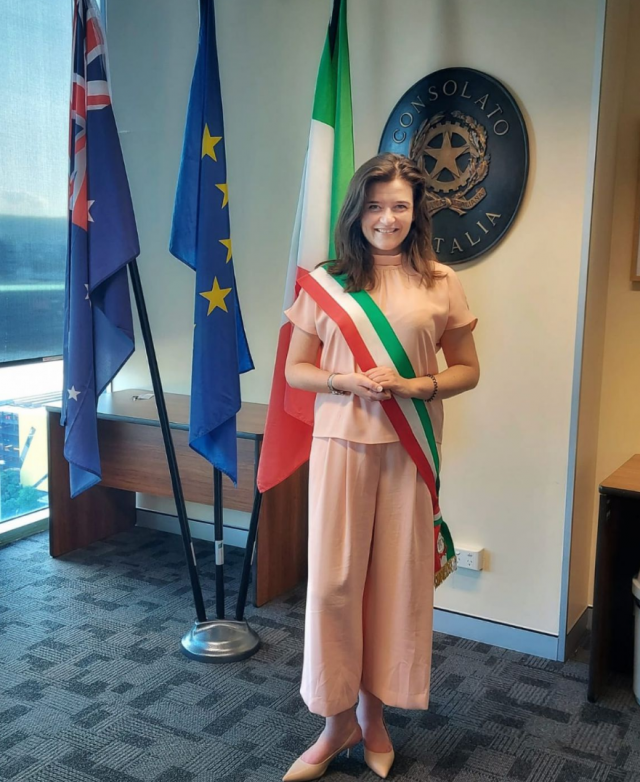 Southern Downs Regional Council will continue to progress key conversations and explore mutually beneficial business opportunities when the new Italian Consul Ms Luna Angelini Marinucci visits this month to discover firsthand an authentic slice of Italy right here on the Southern Downs.
During the four-day tour, Ms Marinucci will meet with food manufacturers and tourism operators and also attend the Stanthorpe International Club's 60th celebration and official opening of its art photo gallery.
Southern Downs Mayor Vic Pennisi said it was a privilege to share the region's diverse cultural tapestry with the Consul and showcase why the Southern Downs is a great place to live, work, play and stay.
"Our rich Italian heritage is reflected across much of the region and it is a privilege to showcase our diversity and culture to the Consul," Mayor Pennisi said.
"Whether you live, work, play or stay on the Southern Downs, we offer everything from amazing fresh produce, award-winning wineries, boutique breweries, iconic events and eco-tourism, and we are proud to share a slice of the regional tapestry with the Consul.
"On the back of a very recent and successful visit with the previous Consul last year, we look forward to growing and fostering our partnership with Italy during this visit and exploring new, mutual export opportunities to benefit grassroots tourism, our local producers and industry.
"While bolstering economic growth for our region, this diplomatic visit provides an advantageous opportunity to showcase our region to a new audience and interested markets craving everything the Southern Downs has to offer.
"It speaks volumes for our region that we can capture the attention of the highest levels of diplomacy to foster long-term relations that promote economic and cultural collaboration, and ultimately the liveability of our region."
The Consul will also visit Stanthorpe State High School and St Joseph's Primary School as well as meeting with industry
representatives.
Ms Marinucci will be in the region from Thursday 11 August to Sunday 14 August 2022.