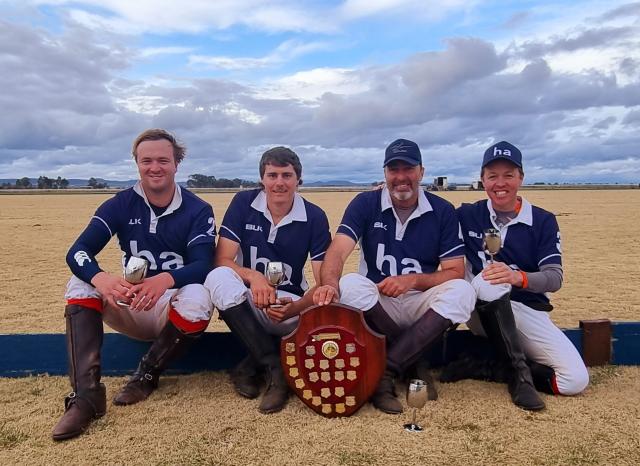 By Casey O'connor
Conditions on the final day of the Sapphire Shield Polo tournament played at the Downs Polo Club home ground at Clifton were chilly but the competition was red hot and spectators were treated to some top-class Polo.
Three weeks of quality country Polo came to an exciting climax in the A grade final.
In a fitting end to what was a great tournament, the local Downs Hooper Accountants team of Jack Mantova, James and Stuart Hoey, and Damien Allport scored a one-goal win over the FH Polo team from Beaudesert. The final score in the hard-fought match was 6-5.
The Downs Raff team of Angus Gunn, Haydn O'Leary, Derek Gilmore and Richard Marchant won the B grade competition.
Lauch Leishman, Paul MacGinley, and Beau and Simon Skerritt travelled from Rosewood for the tournament and won the C grade competition.
Kate Campbell, Alex Rigby, Jaun Falcon and Lach Leishman of SS Polo were the sub-zero winning team members.
Beaudesert visitor Aidan Nunn won the Champion A grade pony with Wickford Samba. Clifton's James Hoey won the A grade team of ponies with his team Polly, BG and Razza Matazz.
Twist, Crackle and Jive played by Angus Gunn won the B Grade team of ponies.
The Polo action heads further west for the next two weekends, with the North Star and Goondiwindi polo tournaments being held on August 6-7 and 13-14 respectively.