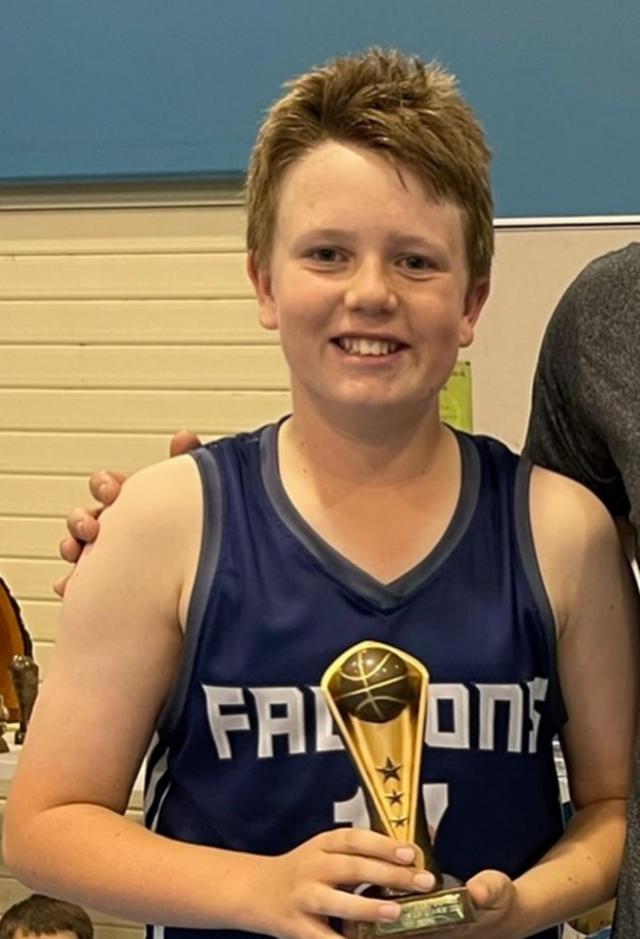 By Casey O'connor
12-year-old Tom Petrie who plays basketball for the Granite Belt Giants has always had a dream to emulate his Uncle, Anthony Petrie and play Basketball for Australia. Recently Tom has been selected to represent Queensland in the Under 12 team at the School Sports Australian Basketball Championships.
Making the state team is a huge achievement and a goal Tom has been working very hard towards for quite some time.
His father Damien Petrie said, "Tom has always talked about wanting to achieve some of the things his Uncle, Anthony has done in the sport. He works hard improving his game and dreams of one day playing at the highest level ."
Damien's brother, Anthony played professionally for 18 years and represented Australia as a member of the Boomers in 2013.
Tom, with the support of his family, has spent many hours travelling to various training sessions and carnivals, playing for the Toowoomba Mountaineers and more recently the Darling Downs School Boys Basketball Team in Mackay.
The selection of one of their players is a great advertisement for the Granite Belt Giants.
In 2021, they had a huge boost in numbers which allowed them to field four teams across three age divisions. It was a very successful season.
Tom was a huge part of the Giant's success He not only played in his own age division but often played up if teams were short. He also volunteered to referee the junior teams every week. When he was not on the court as a player or referee Tom showed a great commitment to the sport and to learning as much as he could about the game. He could be found scoring or helping out when teams didn't have a coach or encouraging his siblings at halftime.
He has a real passion for the game and the spirit in which he plays the game goes hand in hand with his encouraging nature. It has definitely had an impact on some of the more inexperienced players.
The upcoming championships will be held in Bendigo in Victoria, in mid-August. This talented youngster might just be taking his first steps on the journey that saw his uncle earn a call up to the Boomers. It might be a long way off but with Tom Petrie's commitment and dedication, it would not be a surprise if we see another Petrie in Boomers' colours in the future.